Susan H. Witt, LCSW
I have a Masters of Social Work degree from Virginia Commonwealth University and have been licensed as a clinical social worker since 1988.  I worked in a variety of hospital and agency settings prior to joining Comprehensive Counseling Services in 1989.
I have clinical expertise in providing diagnostic and treatment services to children, adolescents, adults, and families. I have extensive training and experience in treating children and adults with mood and anxiety disorders, ADHD, trauma issues stemming from childhood sexual or physical abuse/neglect, separation/ divorce and co-parenting difficulties, women's issues, and chronic pain management issues.  I have been trained in the Collaborative Divorce Process since 2008.  I practice using strength based, person centered , trauma informed modalities.  My goal is to help folks overcome life challenges and embrace their full potential.
In my free time I love to go hiking and camping,  putz around  my flower gardens, listen to live music, and play with my furbabies Sullivan and Duncan. Family is extremely important to me.   I am active in my church and am a past girl scout leader and youth ministry leader.  I am a member of Virginia Society for Clinical Social Work (www.vscsw.org), Collaborative Professionals of Roanoke, and Collaborative Professionals of VA.  I am current President of VSCSW.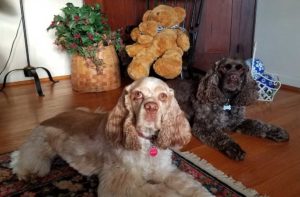 I am  available to provide clinical supervision towards licensure.
Offering  specialized services  and help to Separated and Divorcing Couples and their Families:
**Pre-Separation Consultation with parents to help them develop a plan for how to tell their children about the separation, management of emotions involved,  and management of actual separation.
**Assistance to Parents in developing Parenting Plans for how to work together in raising their children and developing a structure for ongoing care of their children.  Consultation can also include collaboration with attorneys  for incorporation of plans into legal documents.
**Serving as Collaborative Coach or Collaborative Child Specialist in Collaborative Divorce Process.  This process assists separating couples reach resolution and agreements in a respectful manner without going to court.  Couple also works with Collaboratively trained attorneys and Collaboratively trained financial specialists as needed.
**Counseling Services for Children and/or Parents to manage the emotions involved  in this major life change and to promote resilency.
** Specialized Services to Couples Divorcing later in life.
Contact Ms. Witt directly if you have questions about any of the above services.